Learn Before It's Too Late
Dobrodošli da učimo zajedno! Welcome to learn together!
Učenju je samo nebo granica. Pogotovo u IT, svakoga dana nove stvari. Mi pratimo trendove.
Only heaven is the limit in learning. Especially in IT, new things every day. We follow trends.
What will you learn:
▪ Install WordPress on your PC or Mac computer, or via cPanel on your  hosting or domain

▪ This course will teach anyone to build a functional, beautiful, responsive website with WordPress.

▪ Navigate around the WordPpress dashboard, know what everything does and how to use it.

▪ Understand the main features of WordPress

▪ Create pages and posts, and most importantly, know the difference between the two.

▪ Create custom menus and navigation systems that both visitors and search engines will find useful.

▪ Correctly use post categories and tags, and understand why these can cause you problems at the search engines if used incorrectly.

▪ Know how to configure WordPress for best results

▪ Understand plugins & themes and how to find/install them

▪ Protect their WordPress website from hackers and spammers

▪ Create a static homepage useful for most websites, or a blog like homepage useful for bloggers.

▪ Create a Responsive Website that looks good on any browser
▪ SEO
What will you learn EVEN MORE
Working with:
1. Elementor Pro,
2. ElementsKit Pro,
3. Ultimate Addons
4. Slider Revolution Pro
5. Astra WordPress Theme Pro,
6. Edu Expert Pro WordPress Theme, 
7. Starter Templates,
8. + dozens plugins
and much more.
Options:
20 hours of total learning
30 hours of full learning  
Designing logos
Creating vector illustrations
Turning photographs into vector artwork
Vectorizing and colorizing traced hand drawings
Preparing graphics for web and print
Designing infographics
Working with type in creative ways
Mastering advanced Illustrator tools and techniques
Learn useful…
Options:
30 hours of total learning
40 hours of full learning 
60 hours of full learning 
(Total 616 lessons)
Learn all the different kind of Selection techniques
Master Masking to be able to seamlessly combine images together
Learn how to retouch photos like a pro
Understand the differences and pros/cons between different image file formats
Learn useful keyboard shortcuts and best practices
Learn Photoshop from the very beginning the way a professional would use it…
Options:
30 hours of total learning
40 hours of full learning 
60 hours of full learning 
(Total 658 lessons)


● Theoretical introduction to browser technology and what it encompasses
● Theoretical introduction to HTML and CSS technologies
● Site design environment
● How to write code
● Connectivity of HTML and CSS technologies
● Basic elements and units in HTML and CSS technologies
● Nesting tags
● Website structure
● Rules in site design (colors, fonts, content layout)
● Introduction to HTML – terminology
● Use comments
● HTML language elements
● HTML feeds – fields for entering and using attributes
● Entities – special characters
● Multimedia integration – Video / Audio, YouTube
● Format the content on the page
● Work with images and text
● Work with blocks
● Working with lists (arranged and unarranged),
● Working with tables and links (hyperlinks)
● Introduction to CSS – terminology
● Understand CSS code
● Use comments
● Understanding classes and identifiers
● Defining CSS styles (ways styles are applied to HTML)
● Text and font formatting (Google Fonts, Custom Fonts)
● Format colors and backgrounds
● CSS margins, edge distance, and element size
● Element positioning using CSS (float – clear)
● Using selectors and understanding nested
● Work with responsive layouts
● Create a menu
● Create a gallery
● Create a page about us
● Create contact forms
● Google Maps implementation
● Newsletter concept
● Basics of graphics processing (Photoshop)
● Upload the project to the server
Options:
30 hours of  learning
40 hours of total learning 
60 hours of full learning 
(There are more then 800 lessons for full learning)
Course Description
Learn how to create your very own platformer game using Clickteam Fusion 2.5, an industry-standard, rapid application game development tool from Clickteam used by many Indie Game Developers and Large companies worldwide.
In this game development course you will learn a lot of cool game development concepts but will also learn how to implement these concepts into your very own platformer game using the Platform Movement Object.
This course has been designed to be understandable by anyone including beginners,  to expand their knowledge of game design.
By the end of this course you will have developed the ability to:
•Import a Player Character and Enemies
•Assign Movement to the Player Character
•Assign Movement to the Enemies
•Player dangers such as Spikes, Gaps and Moving Enemies
•Level Design
•Title Screen Design
•A Basic Save and Load System
The Fusion 2.5

 

Interface
The Common Objects
Creating Active Objects at Runtime
Add Backdrops at Runtime
The Built-in Timer
Creating Objects by Name
Using Basic Variables in the Expression Editor
Score – Fade Effect
The Parallax Effect (Scrolling)
•Designing the first level
•Adding Music and Sound Effects
•Sound Effects Library Download
•Add a coin-collect special effect
•Add an Extra Life
•Lose Coin effect
•What is a Fastloop?
•Designing a Title Screen
•Adding another level
•Adding a Game Over screen and implementing it
•Section Review
20 hours of total learning + A Book as a gift:
Computing & Game
Design With Clickteam Fusion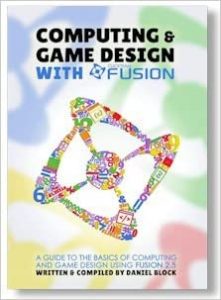 Unity Basics
Learning the Interface
Asset Workflow
Creating Scenes
Building Scenes
GameObjects
Using Components
Prefabs
Lights
Cameras
Particle Systems
Terrains
Working with Assets
Importing Assets
Meshes
Materials and Shaders
Texture 2D
Movie Texture
Audio Files
Using Scripts
Behind the Scenes
Instantiating Prefabs at runtime
Transforms
Physics
Animation
Character Animation
Sound
Game Interface Element

30 hours total learning

40 hours full learning

50 hours including your final work, comlete one game
The process to complete a video editing project start to finish

Use the many different Premiere Pro panel windows

Importing media & create custom sequence presets for different resolutions

File organization & workflows for efficient & professional video editing

Edit footage, images, music & audio together across multiple editing tracks

The basics of color correction and color grading

Create text titles, effects and lower third titles

How to speed up Premiere Pro CC with proxies to fix lag

Various video editing frame rates, resolutions & aspect ratios

Keyboard shortcuts to edit videos more efficiently

How to work with slow motion footage & how to speed ramp
30 hours total learning
40 hours full learning
50 hours including Camtasia learning
(Total 415 lessons)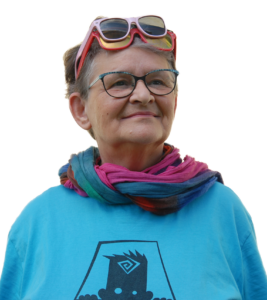 UVODNA REČ
Za početak, naučite da koristite ZOOM, sa video tutorijala desno. Najbolji je, kompletan, oni koji traju po 10 ili 20 minuta neće vam puno pomoći, samo ćete izgubiti vreme.
Kako učimo:
Jedno predavanje traje 2 sata (120 minuta) sa dve pauze od po 15  min.
Rad u nekim softverima moguće je podeliti na broj predavanja (10, 15, 20) jer je samo nebo granica. Nema kraja usavršavanju, bez više godina konstantnog rada u nekom softveru, ne možemo reći da smo sve savladali. Ta procena je od 2 do 5 godina.
Ja sam na računarima od 1991. godine. Verujte, još uvek imam šta da naučim 🙂
Korisne tekstove i linkove za učenje naći ćete na blogu 
Moj Portfolio možete videti OVDE.